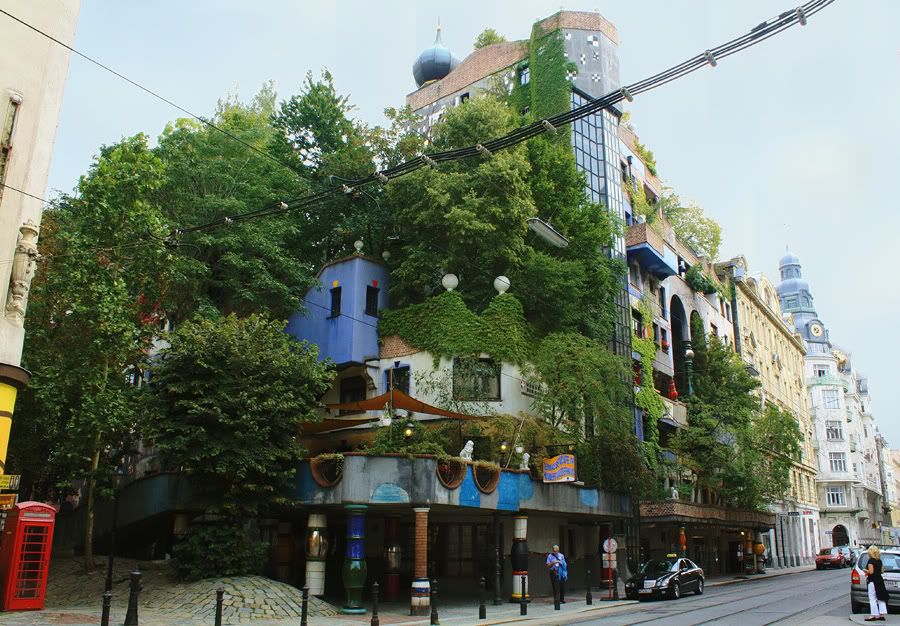 Видите этот дом, который живописно выделяется своим "лохматым" зеленым фасадом среди остальных построек? Это и есть один из домов австрийского архитектора
Фриденсрайха Хундертвассера
в Вене. По его замыслу деревья являлись полноправными жильцами в доме и каждому была положена отдельная "жилплощадь". Мэрия города впоследствии закрепила этот статус зеленых жильцов законодательно, в поддержку идеи художника о том, что люди задолжали природе за ущерб, который ей приносят.
Это ему принадлежит высказывание, что прямая линия "безбожна" сама по себе. В его домах не было прямых линий, даже полы и крыши подчинялись этому правилу.
Мы пришли в его музей и очень долго гуляли там, практически в одиночестве, в отличие от выставочного зала в другом его здании, который наполнен туристами . Я сразу попала под очарование его картин. Космические, концептуальные, они вовлекают в яркий упоительный мир красок и населены добрыми странными существами, живущими в странных домах в фантастическом мире. Казалось, мы попали в хорошую игру из которой не хотелось выходить.
Komm und geh mit mir spazieren - Zwiegespräch, 1970
Waiting Houses 1969
Testament in Yellow 1971
The Rain Falls Far from Us 1975
Two Clouds Raining Seven Colors 1975
Die Schatten der Sterne 1967
Exodus Into Space 1971
Les Emanations - The Emanations 1999
Vue de ville / City View 1999
Tout Oreille - All Ear 1997
Коренной житель Вены, еврей по матери, Хундервассер потерял отца еще в раннем детстве. Во время второй мировой войны в концентрационных лагерях погибли все его родственники по материнской линии. Тем более поразителен у него фантастический порыв к миру, гармонии и слиянию с природой. Он любил свою Вену и стремился оживить и украсить ее скучные, серые, однообразные дома и мануфактуры, ставшие послевоенной реальностью. Если хотите узнать о нем подробнее, загляните в Интернет-этот человек был неординарен в своей жизни, политических пристрастиях, так же, как и в архитектуре. Он умер в 2000г. оставив свои дома в настоящем и предсказав будущее биоморфной архитектуры. Посчастливилось найти журнал
e_fim
, который показывает у себя самые интересные работы современных архитекторов и в том числе "зеленые" дома, которые являются прямым продолжением теорий художника, и созданы ведущими архитекторами мира в последние годы.
Вот
здесь
наиболее полный сайт о нем с биографией и лучшими из виденных мною, фотографиями всего, что он построил. (Биография с некоторыми ошибками. ) Есть версия на русском языке. Все фотографии открываются в большом размере.
К сожалению, сайт не разрешает перепост).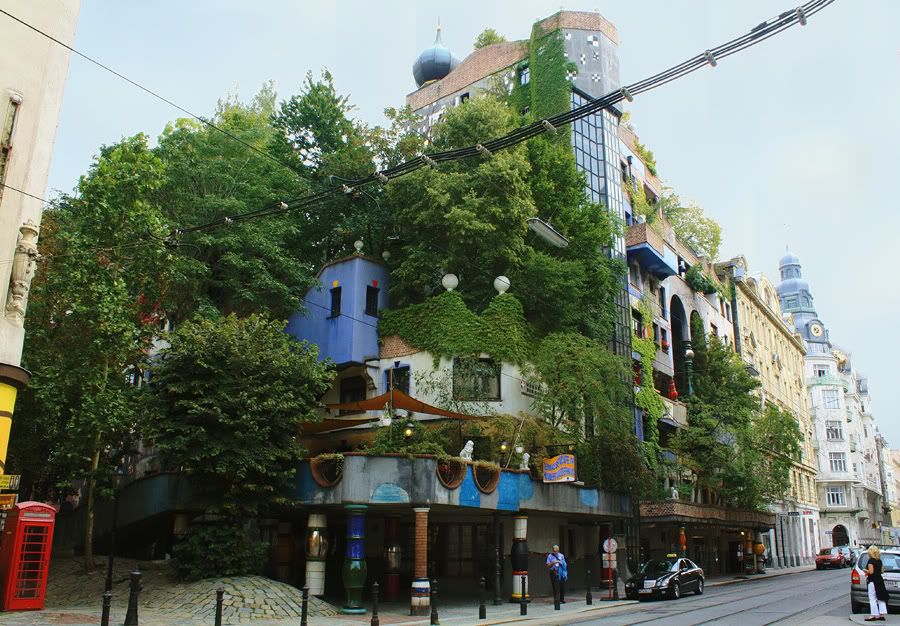 д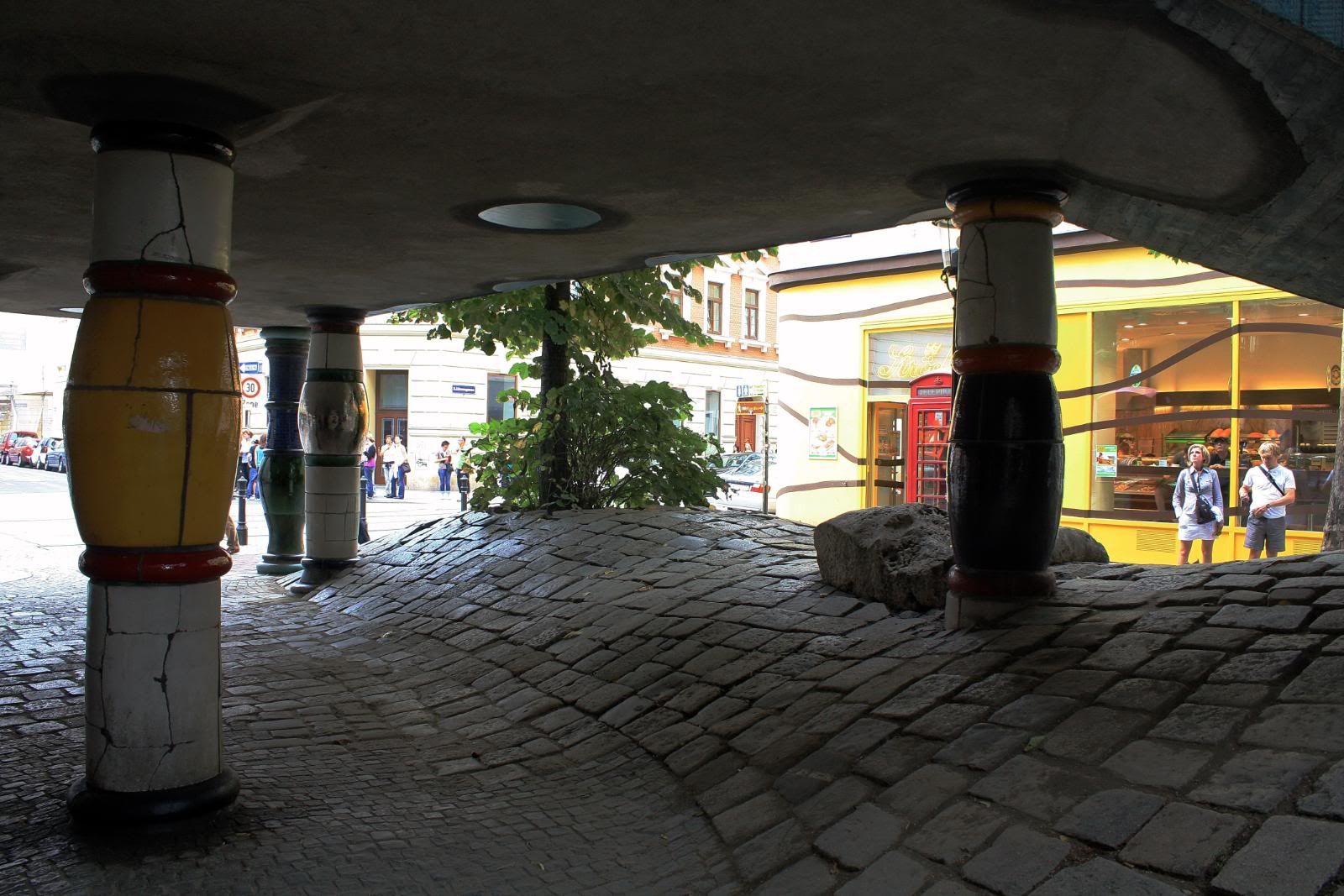 Волнистая мостовая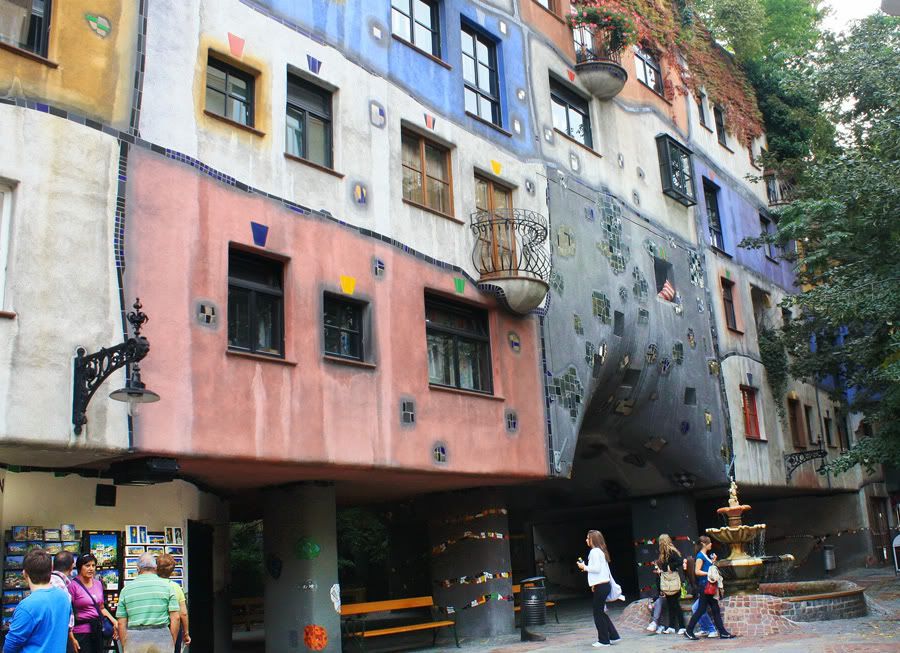 По замыслу Хундервассера каждый жилец может украшать фасад и окна своей квартиры по своему вкусу
Г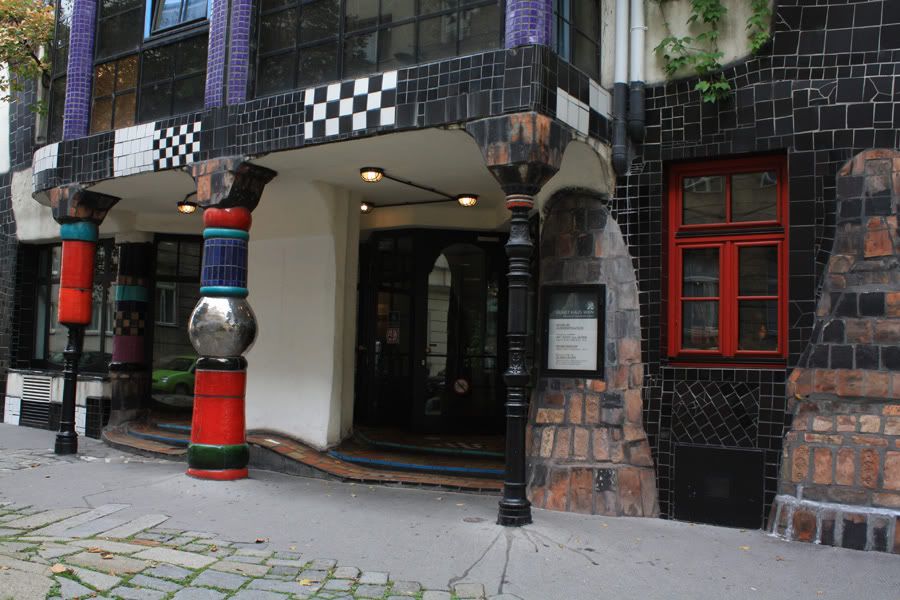 Вход в дом-музей Хундертвассера-как вы уже заметили, все колонны у этого дома разные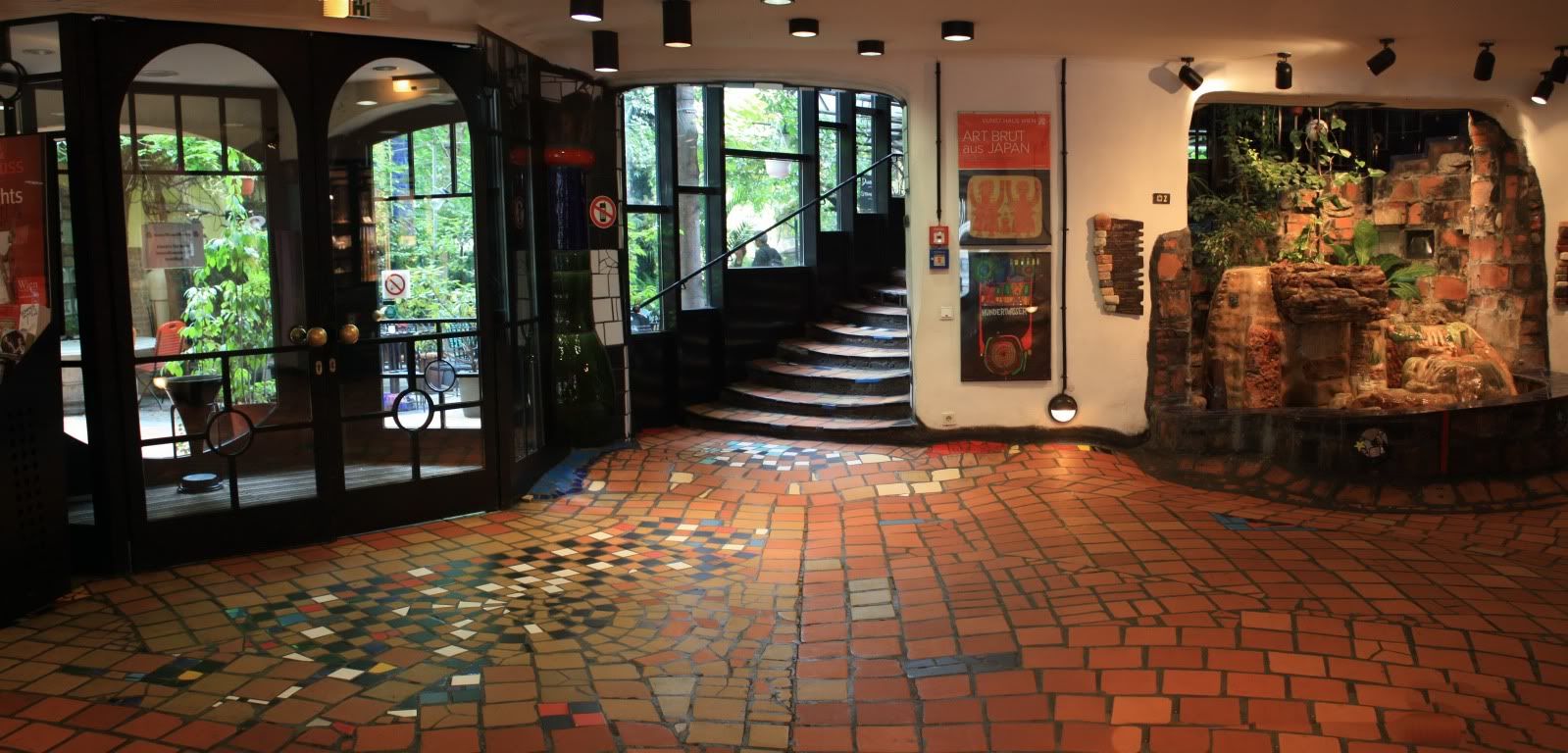 Фойе Музея Хундертвассера, в котором пол изгибается по кривой в соответствии с художественной концепцией архитектора.