Тhе Metropolitan Museum of Art
Part 2
Part 1





Otto Dix (German, 1891–1969)
The Businessman Max Roesberg, Dresden, 1922
Отто Дикс, немецкий живописец и график, был связан с дадаизмом, экспрессионизмом, но известность приобрел работая в стиле «Новая вещественность» (нем. «Neue Sachlichkeit»), магический реализм, течение в немецкой живописи и графике 1920-х гг. Стиль этот развился в противовес индивидуализму, который художники этой группы ассоциировали с буржуазностью. На английском этот стиль называется "Deadpan". "Pan"-на слэнге означает -"лицо". В целом этому стилю присуще отсутствие эмоций или гротескное их изображение.
Недолюбливая, в целом, этого художника, перед этой картиной
Де Монтебелло не смог устоять и приобрел ее в 1992г. для музея. А далее произошла забавная история - эту работу в музее увидели...родственники человека, изображенного на картине. Потрясенные, они пришли к директору, чтобы узнать подробности о судьбе картины, а заодно и рассказали, что процветающий чиновник на картине, в жизни в этом статусе просуществовал недолго, так как вскоре обанкротился и никогда уже более не восстановил свой бизнесс.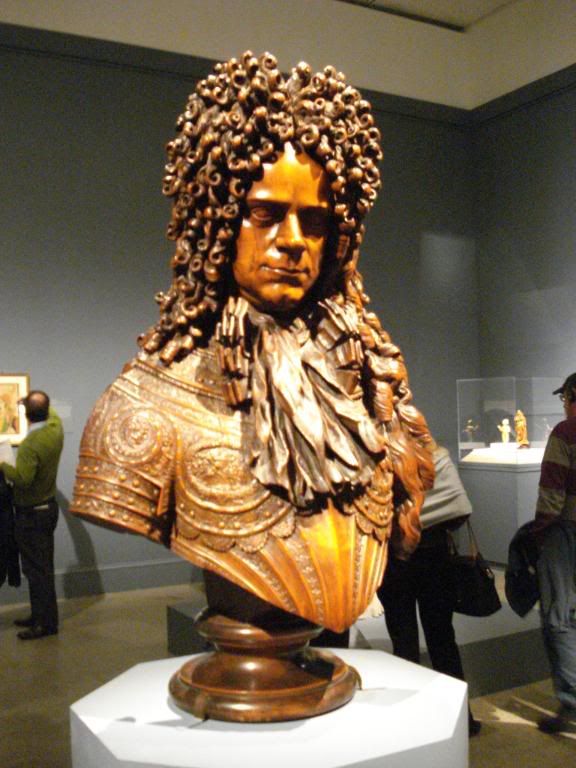 Swiss, Austrian, or German artist (act. Russia, ca. 1703–4)
Bust of Alexander Menshikov (ca. 1670–1729), ca. 1703–4
Red pine
Бюст Александра Меньшикова-работы швейцарсккого, австрийского или немецкого мастера.
Де Монтебелло решил приобрести его еще не зная, кто изображен, интуитивно оценив уровень мастерства в целом и справедливо предположив, что времени выяснить остальное будет достаточно. Первое, на что он обратил внимание, было лицо явно неординарной личности и великолепно вырезанный парик.



Очень советую кликнуть по картинке вверху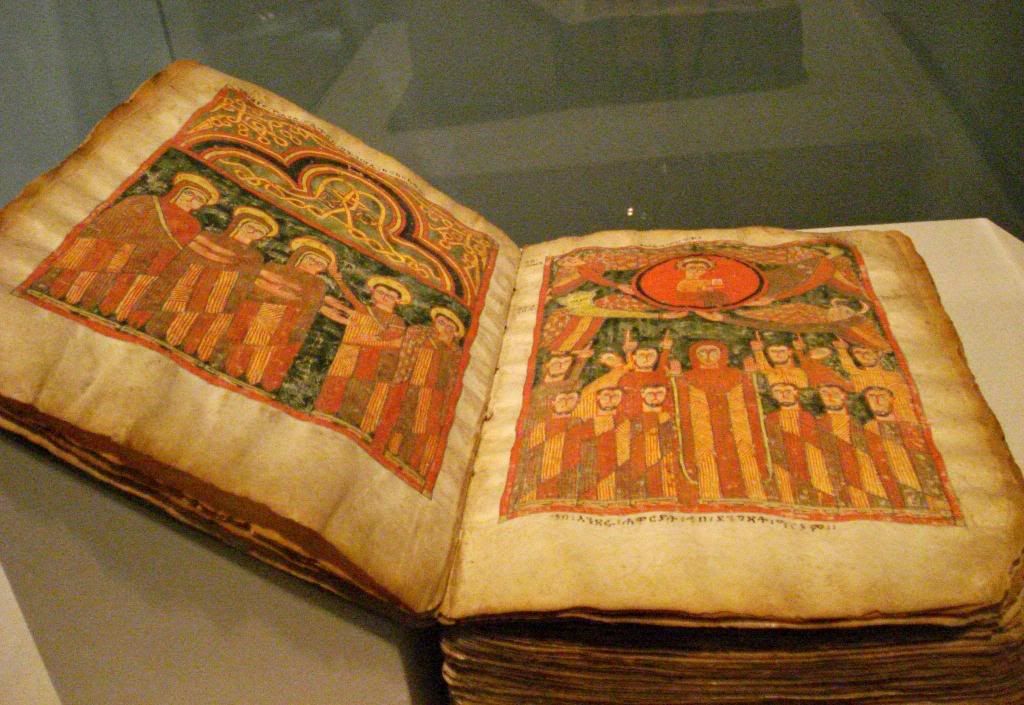 Illuminated Gospel: The Resurrection and The Ascension
Ethiopia, late 14th century
Parchment (vellum), wood (acacia), tempera, ink;

Редкостная находка - Иллюстрированное Евангелие 14в. из Эфиопии. Редкостная еще и потому, что в 16 в. христианская вера в Эфиопии подверглась жесточайшим гонениям со стороны исламских правителей и считанные манускрипты уцелели в остатках монастырей. Христианство пришло в Эфиопию в 4в., а в 6в., уже известно существование широкого художественного и культурного обмена с христианской Византией и Египтом, что отразилось и в традициях оформления библейских сюжетов, которые сохранялись веками, в т.ч. и в этой книге.
Сцены, изображенные на двух страницах, - Воскресение и Вознесение Христа.
Очень интересные факты об истории христианства в Эфиопии приведены в книге "The Sign and the Seal" Graham Hancock. Грахаму Хэнкоку очень нравится дразнить ученый мир своими парадоксальными гипотезами и коварными вопросами.


Jasper Johns (American, b. 1930)
White Flag, 1955
Encaustic, oil, newsprint, and charcoal on canvas
Белый флаг
Самая знаменитая работа американского художника Джаспера Джонса.
Художник этой картиной дорожил и хотел сохранить для себя, и музею она обошлась (см. длиннейший список фондов) в 20 млн. долларов. Я видела аналогичные работы в музее современного искусства (MoMA),- если честно, я не все из такого хорошо принимаю :((
Даже если это очень круто.
Знаю только, что на эту работу ушло энное количество пчелиного воска, которым она, в прямом смысле пропитана. Здесь использованы различные материалы и техники в т.ч. коллаж.
Отсылаю любопытных почитать о нем и об этой работе в Википедии.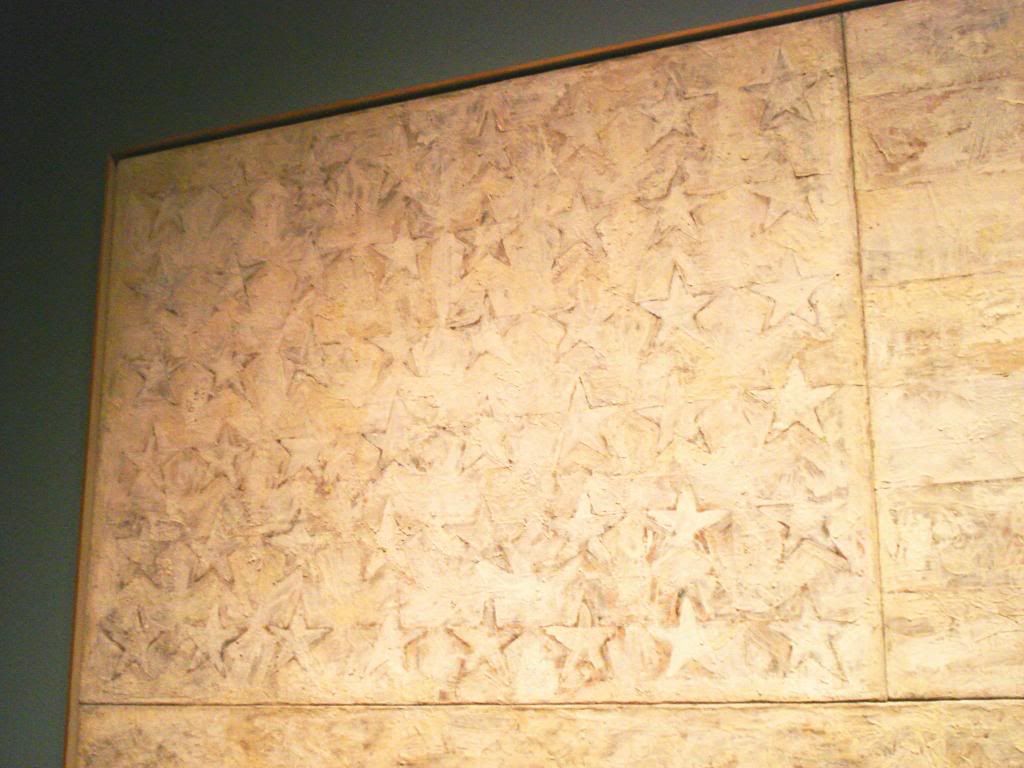 Продолжение следует...