Гватемала. Часть 18. Антигуа. Руины.

Часть 17
Итак, продолжаем однодневную прогулку по Антигуа вместе с нашим гидом Роберто, - в прошлом учитель истории, креол,потомок майя и испанцев, - сейчас подрабатывает экскурсиями по городу. Доверительные отношения устанавливаются сразу во время совместного кофе и нашего легкого ланча в тенистом дворике кафе, и сохраняются до конца дня.
Мы только что приехали с озера Атитлан и сразу отправляемся смотреть город, у нас впереди неполный день в дополнение к ещё одному, проведенному в Антигуа перед отьездом на озеро. Планировали провести на один день больше, но попав на озеро Атитлан, поняли что никуда не хотим уезжать и остались. Предпочли природу и волшебную красоту озера историческим руинам. Сейчас постараемся наверстать упущенное...
Роберто, необыкновенно подвижный для своих лет и общительный, с хода начинает рассказывать об истории Антигуа, не забывая при этом приобщать нас к заботам и проблемам жителей этой, многое повидавшей, страны.
Прошлое переплетается с настоящим в его рассказе. Узнаем, что многие индейцы майя не говорят по-испански и не хотят отдавать своих детей в бесплатные школы с испанским языком, предпочитая иметь ещё одни рабочие руки в семье. Многие из них не в состоянии прокормить себя урожаем со своего участка в деревне и каждый год нанимаются сезонными рабочими. При этом стараются сдержать наступление цивилизации на свою землю, например, строительство новых дорог и других средств коммуникации.
Попытка сохранить свою историю и культуру, переходящая подчас в сопротивление новому или отсутствие возможностей войти в новое на равных?
Arco de Santa Catarina
Арка Санта Каталина - служила для перехода монахинь из одной части здания в другую и ограждала их от постороннего любопытства.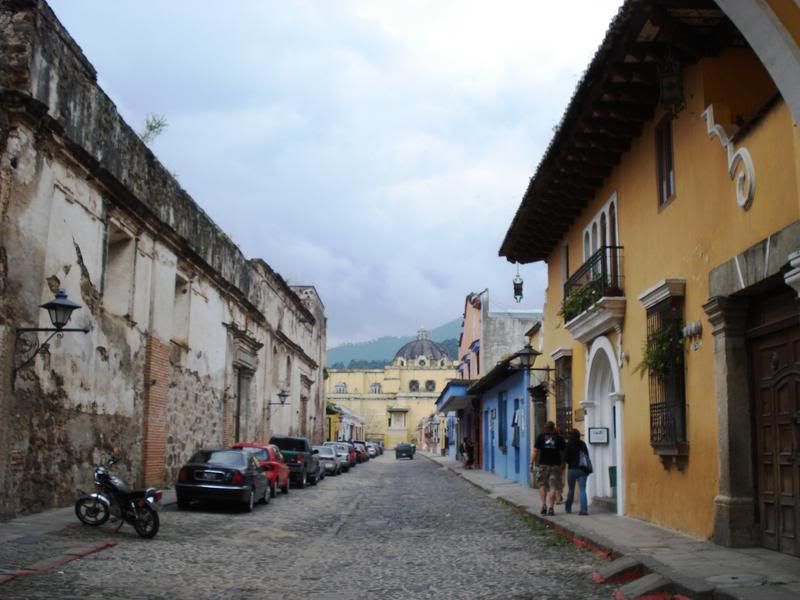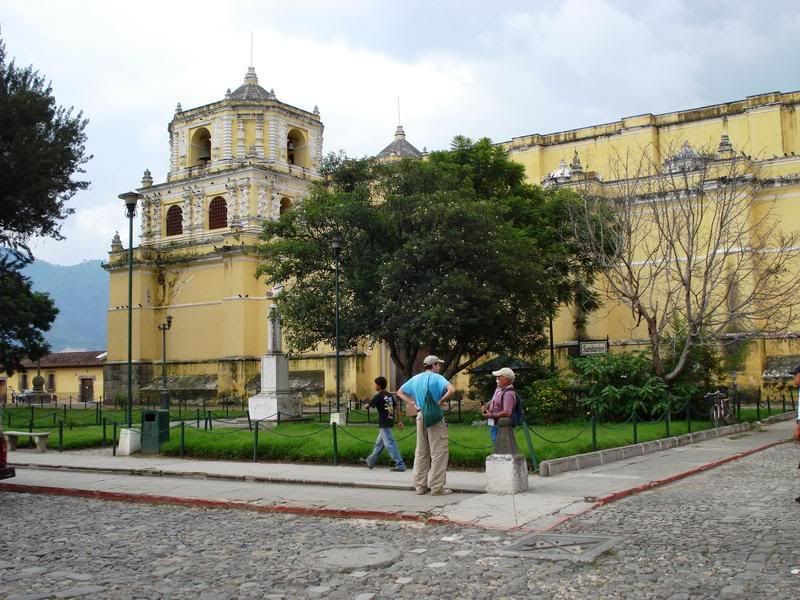 Iglesia de La Merced chirch
Церковь "Ля Мерсед"- принадлежала ордену монахов с таким же именем, основанному в Гватемале почти сразу после ее завоевания испанцами. Её предшественница, построенная в 1546г., была разрушена несколькими землетрясениями. Эта церковь была построена всего за шесть лет до рокового землетрясения 1773г. и, по стечению обстоятельств, сохранилась лучше других зданий. Обладает замечательно красивым фасадом, в котором испанский стиль соединяется с творчеством народа майя.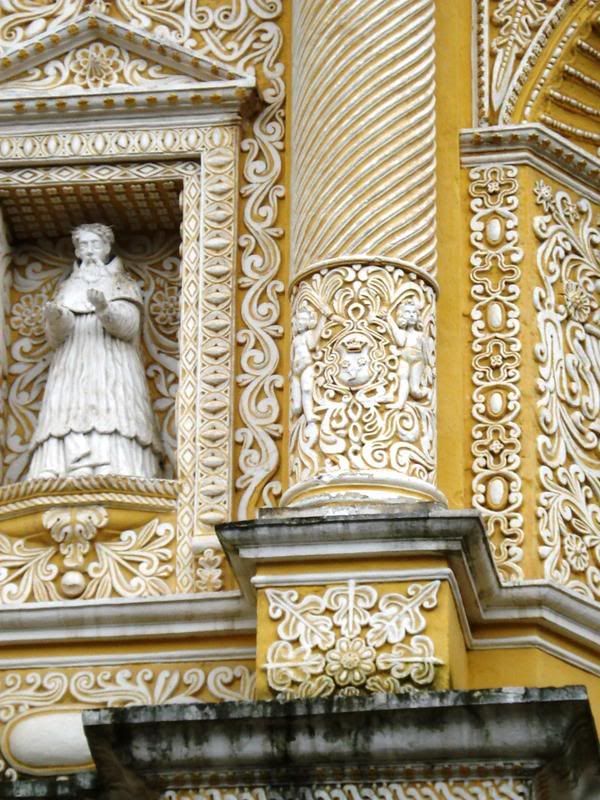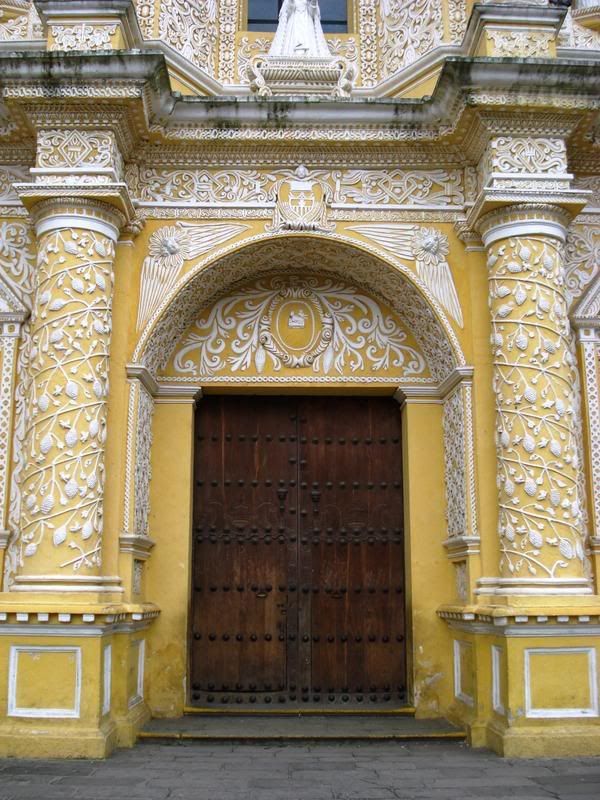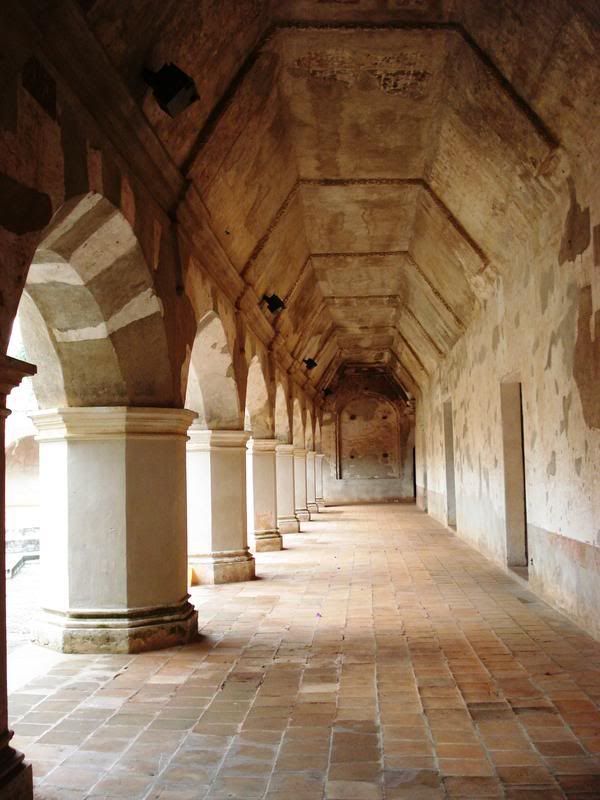 "Fuente de Pescados" (Fountain of the Fish)-
Величественный Фонтан Рыб (сайт Юнеско) - находится внутри руин клойстера монастыря, пристроенного к церкви и разрушенного землетрясением - монахи разводили в нем рыбу .